CIGARETTE TYPE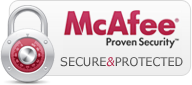 Kool Cigarettes – the addition of menthol
Tobacco products are always in high demand by those for whom smoking has become an irresistible habit, and as well by people who like to occasionally indulge themselves in expensive cigars.
Therefore, the same company can produce a variety of brands, focused on preferences and purchasing power of any smoker. However, our shop offers you only the high quality products of the leading cigarette brands. KOOL – is a brand of menthol cigarettes, created in 1933, and is now produced by RJ Reynolds Tobacco Company. The initial appearance of this tobacco product was not suited for a cigarette filter, as it had the "standard" size of 85 millimeters, which was characteristic for that period.
This form was typical for very big cigarettes. But later, because the brand developers have increased the length of the product up to 100 millimeters, it has won wide popularity in the 1960s. Since then mild mint flavor, lighter color, achieved by reduction of the amount of resin are the constant companions of menthol tobacco product under the name of Kool cigarettes.
The peculiarity of these cigarettes and of the other ones, of this kind, is that there is added an organic substance called menthol into tobacco, which dampens the flavor and creates a feeling of freshness in the mouth.
However, this does not mean that this tobacco product threatens less than regular cigarettes without menthol as many carcinogenic and other harmful substances are its constant component.
Thus, it is well known that the popular American jazz pianist and singer Nat King Cole, was a chain-smoker of Kool cigarettes, which was one of the main factors of his death from lung cancer at the age of 45 years.
All Kool cigarettes are produced with the addition of menthol. Some of them are wrapped in a soft pack, which is one of the quality indicators. The variants of this product are:
• Kool Filter Kings (an absolute aroma) – soft pack;
• Kool Super Longs 100's (an absolute aroma) – soft pack;
• Kool Blue (Milds) - Kings and 100's – blue-colored pack;
• Kool XL (Wides) Green (Full Flavor) – green-colored pack;
• Kool XL (Wides) Blue (Milds) – bluish color of the pack.
Initially Kool cigarettes advertising was based on the cartoon character - penguin Willy, who was dressed in the clothes of different professions, including doctor, soldier, cook, etc.
In the early 60's marketing agency decided to no longer use the image of the sea bird, and instead Kool cigarettes began to be associated with cool taste of menthol, which, according to the advertisement' experts, is best to express with the cold water or snow.
During the existence of commercials aimed at the promotion of the Kool brand, there were filmed various famous people of America. One of them was the legendary lead singer of Aerosmith bad - Steve Tyler.