CIGARETTE TYPE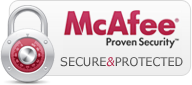 Brand Parliament Cigarettes
Parliament Aqua Blue (Lights)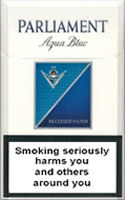 Price:

EUR

62.40
3 cartons minimum
Parliament Silver Blue (Extra Lights)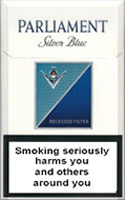 Price:

EUR

62.40
3 cartons minimum
Parliament Carat Blue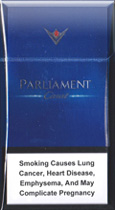 Price:

EUR

35.81

Parliament Cigarettes – The Best Filter Version
Parliament is a cigarette brand, which is produced by the American company Philip Morris Tobacco since 1931.
A peculiarity of Parliament cigarettes is their filter, enabling smokers to enjoy the spicy flavory tobacco taste. The Parliament brand is still highly positioned among other tobacco products.
Parliament cigarettes are considered as the first filtered cigarette version. A filter consists of a piece of paper, which does not pass tobacco and does not let it get into the smoker's lungs meanwhile smoke is inhaled.
Unlike other cigarettes, in which firm filters are used, Parliament cigarettes are equipped with special filters and do not color teeth. Despite the fact that Parliament cigarettes are mild, they are strong enough.
This effect is reached owing to the original Philip Morris technology that is intended to balance a mild and delightful smoking. After Parliament cigarettes appeared, they were technologically an innovation. Is it not amazing that these cigarettes can be smoked with pleasure?
Parliament cigarettes can be regarded as one of the market leaders. This brand was one of the first brands, which were distributed outside the USA in the mid-1970s.
These cigarettes were not extremely popular in European countries at the beginning of the 21st century.
The Philip Morris Company decided to start a promotion campaign, which was planned to reach certain goals, but did not have to be too expansive. It was exactly the promotion of a premium-class product. The result was a hit of the market and growing popularity of this brand in the European region.
These cigarettes are produced from the superior quality tobacco. The cigarette flavor is exceptionally amazing. Each lover of high-quality cigarettes will prefer the Parliament brand. This is a true premium brand.
If you smoke, you have to select the best tobacco products. Only they can give a real satisfactory effect and bring relaxation.
A delight to smoke Parliament cigarettes is available to anyone as they are distributed against moderate prices.
But if you decide to enjoy the best offer you could ever imagine, you should visit our online shop and place an order there.
This is the best and most convenient way to order your selcted Parliament cigarettes.
We will process your order quickly, provide you a high-level service and support, will deliver your order to the place you specify and at the time you advise.
Use a great opportunity you can have!