CIGARETTE TYPE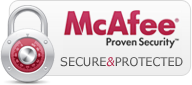 Brand Pall Mall Cigarettes
Pall Mall Nanokings Silver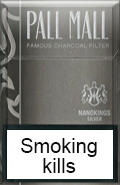 Price:

EUR

19.01

Pall Mall Menthol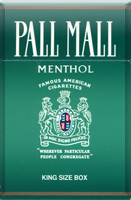 Price:

EUR

54.05

Pall Mall Cigarettes – A Variety of All Cigarette Types
Pall Mall brand was launched in 1899 by the company Butler & Butler as an attempt to supply the "premium" cigarettes for the upper society. In 1907, Pall Mall brand was acquired by the American Tobacco company.
New manufacturers tested their brand of superior quality, using innovative technologies and design, introduced king size (this is a today standard for 85 mm long cigarettes), as well as an innovative way to fill cigarettes with tobacco in order to facilitate the smoking process.
Pall Mall cigarettes reached the peak of their popularity in 1960, becoming the brand number one in the United States. Design experiments were useful and the company introduced the 100 mm "long" cigarettes (again making it to the standard of long cigarettes). Except for the basic cigarette versions, there are special sub-brands of Pall Mall, which are partially distributed in local stores, partially released for certain categories of smokers. We list below some of these Pall Mall subcategories:
Rothman's Pall Mall Export - They are manufactured by Rothmans and are regarded as a superior brand. Usually, these cigarettes have a higher price than cigarettes with ordinary filters.
Pall Mall Ultra Lights Box 100's – This version is directed towards female smokers. Its flavor is like the taste of Pall Mall Ultra Lights, but they have another, single-kind package design.
Pall Mall Silver Famous Superslims – A unique cigarette subcategory, which is intended to be consumed by smokers who find a delight in inhaling and exhaling their cigarette smoke.
Pall Mall Nanokings Silver – This is a tobacco mixture with an average tar inclusion, which is filled into an elegant shape. The brands Pall Mall and Lucky Strike were purchased by the Brown & Williamson Tobacco Corporation in 1994.
Brown & Williamson became a part of the R. J. Reynolds Tobacco Company in 2004, but the production of Pall Mall under the same trademark had been secured.
Company R.J. Reynolds still manufactures these cigarettes, keeping to their traditional designs and both filtered and filter-free varieties, on the US territory. Outside the USA, Pall Mall cigarettes are produced and promoted by the British American Tobacco company. In our online shop, we present you the existing varieties of unique Pall Mall cigarettes. We offer you to specify your personal choice by browsing our store and placing us an order that will be quickly processed to your and our pleasure.