CIGARETTE TYPE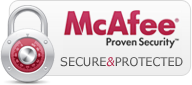 Newport Cigarettes – popularity doubled among young people
Newport cigarettes, released in 1957 are the leading product of the company Lorillard. This company is located in Greensboro, North, USA. It ranks the fourth place in tobacco production scale. Founded in 1760, Lorillard Inc. introduced its first product, Old Gold Label cigarettes in 1926. In 1952 the company became a pioneer again, releasing other brand - Kent brand.
Newport cigarettes occupy the second place after Marlboro cigarettes from Philip Morris. Newport cigarettes are another brand that represents cigarettes with menthol taste in the market, together constituting 25% of tobacco sales on international market.
Newport cigarettes reached the peak of their popularity in the category of menthol cigarettes in 1993. Newport cigarettes were the youngest franchise in 1983: the level of sales among the age group of 18 to 24 years was 53%, and by the penetration of the brand into the African-American market, its popularity was doubled among young people.
The market of cigarettes with menthol (mint extract is also used in the preparation of medicines for colds) is controlled by Lorillard, in particular, by Loews office in New York.
Since 1997 the shipment figures of Newport cigarettes increased from 6.5% to 8% among all brands internationally. Lorillard Tobacco Company became the fourth national producer of tobacco thanks' to the appearance of Newport brand.
Newport cigarettes with menthol taste - this is one of the most popular brands in the market, designed for those looking for a feeling of freshness and cleanliness during the smoking process. There is used 0.2 mg of nicotine, and only high-quality tobacco in production of these cigarettes, this fact becomes obvious with every minty breath.
Lovers of organic, natural peppermint and soft aroma at the same time will make the right choice, having decided to try Newport cigarettes.
Newport cigarettes manufacturers realize that people's preferences are different, and that is why they have undertaken much to meet the demands of consumers. Newport cigarettes are an obvious leader among all menthol cigarettes.
The tobacco brand Newport - a leading manufacturer of American cigarettes, could not fail to please its product lovers with the menthol cigarettes. Attractive pack, painted in the traditional green, implying the minty taste of tobacco products, immediately attracts glances. Having experienced this type of smoking, one can be confident that this brand is worth every effort of getting it.