CIGARETTE TYPE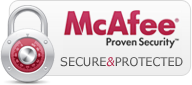 Viceroy Blue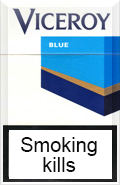 Price:

EUR

30.03

Viceroy Cigarettes – irreplaceable by any other brand
Tobacco brand Viceroy was first presented to the public over 60 years ago in the United States. Today, it is widely known to consumers in 50 countries, where it is actively spread and greatly demanded due to its low cost and excellent quality.
The brand belongs to the British American Tobacco Corporation and is among the leading low-cost tobacco products of this manufacturer.
This tobacco brand got its most romantic name in honor of one of the representatives of the royal dynasty - Weiss. The very name literally means a profitable investment.
And in fact, Viceroy Cigarettes brought very decent income to its creators, becoming one of the most popular brands of cigarettes in the low price segment. It means that this brand is irreplaceable by any other brand due to peculiar features.
The design of Viceroy Cigarettes' package, as well as cigarettes manufacturing technology of the brand during the existence of the brand has undergone many changes. But demand remained unchanged and Viceroy enjoyed its popularity. Viceroy cigarettes were produced in large, roomy packs of 100-millimeter size.
Such a truly "royal" size was designed for all lovers of good and prolonged taste, for those who prefer to enjoy aroma of tobacco to the full, not wanting to waste time on trifles and give preference to light options.
There was proposed a menthol version of Viceroy to fans of unusual flavors by the manufacturer, which was characterized by a fair strength and richness of taste.
Viceroy cigarettes are strong cigarettes for strong men who continue the tradition of classic tobacco brands and offer the immutability of taste and quality stability their customers.
Viceroy cigarettes were the first ones where there was started to be used the so-called acetate filter, obtained by adding the standard cellulose acetate filter. This filter significantly reduces the damage caused during the smoking to health, the tobacco flavor got softer. After this experiment, acetate filter was used actively in the production of other brands of cigarettes. Since 1952, it is used in some brands of tobacco products till now.
The line of Viceroy Cigarettes is available in three basic versions: Viceroy Red, Viceroy Blue and Silver Viceroy in red, blue and gray packs respectively. The scale of strength starts with Viceroy Red (10 mg tar, 0.7 mg nicotine) and finishes with Viceroy Silver (4 mg tar, 0.3 mg nicotine).