CIGARETTE TYPE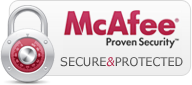 More Cigarettes – the pleasure that can be obtained
More cigarettes are a brand that was originally intended for both men and women, but later focused only on the female audience. By default, the cigarette was wrapped into a dark brown paper (rather than the traditional white) and its length was about 120 mm.
Although over time, there appeared More cigarettes of less length and standard white color with white or cork filter. This brand was launched by RJ Reynolds in their non-traditional packaging, which is a dark brown form of the pack.
Even now, more people are distinguished by their stylish appearance. The more aesthetic appearance of Slim acquired by means of cardinally change in the production process, has an unusually delicious aroma.
It will be sold in standard variations of the same menthol flavors. These cigarettes are present in a premium-segment of brands of cigarettes not because of the "great patron", because only the most advanced tobacco production technologies are used for the production of More cigarettes.
For example, manufacturers are using laser dies for the manufacture of a high-quality filter to ensure high quality of brand. This brand is focused on a very narrow audience.
They are now sold worldwide under the license for various other tobacco companies. More cigarettes are produced in the United States and Switzerland, Germany, Greece, England, Malaysia, Thailand, Romania, Australia, King Size (85 mm) long (100 mm) or super long (120 mm), soft or hard block 10, 20 or 50 cigarettes per pack.
The packaging design deserves definitely specific complimentary words. There is always present one leading saturated color in the design of each pack.
It can be red, dark green, blue, or even noble white. In any case, thanks to its excellent design, each pack of cigarettes vaguely reminds of a jewel: emerald, ruby or sapphire, and in the case with the white color, even of the diamond.
This underlines the unparalleled quality of cigarettes and natural ingredients out of which they are made. And is it not true that diamonds are the girl's best friend? These cigarettes are something tremendously necessary for every woman, they emphasize her individuality wherever she goes and no matter what she plans to do. They are always here with her in her life, in her bag!
The creators of the brand seem to have taken this saying literally in such a way as it is only possible in this case. The attractive design package as though precedes the pleasure that can be obtained from this first-class product.