CIGARETTE TYPE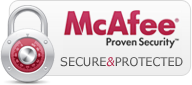 Winston XS blue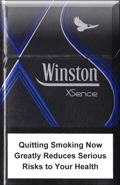 Price:

EUR

53.60
3 cartons minimum
Winston Xsuperslime Impulse Blue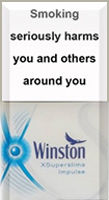 Price:

EUR

54.60
3 cartons minimum
Winston Blue (Lights)
Price:

EUR

57.33
3 cartons minimum
Winston Compact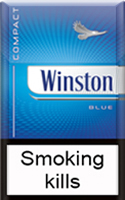 Winston Purple Mix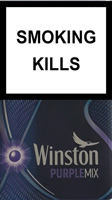 Winston Silver (Super Lights)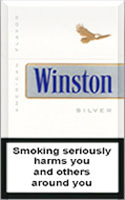 Price:

EUR

57.33
3 cartons minimum
Winston Super Slims Blue 100's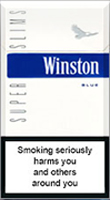 Price:

EUR

57.33
3 cartons minimum
Winston Super Slims Silver 100's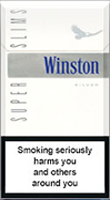 Price:

EUR

57.33
3 cartons minimum
Winston Superslims Expand Purple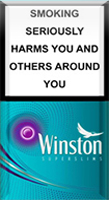 Price:

EUR

57.33
3 cartons minimum
Winston XS silver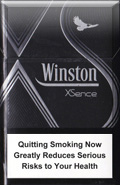 Price:

EUR

57.33
3 cartons minimum
Winston XStyle Blue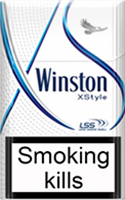 Winston XStyle Dual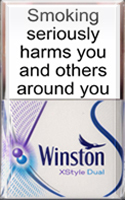 Price:

EUR

57.33
3 cartons minimum
Winston XStyle Silver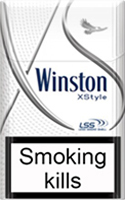 Price:

EUR

57.33
3 cartons minimum
Winston Classic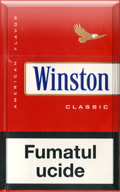 Price:

EUR

68.34
3 cartons minimum
Winston XSence White(mini)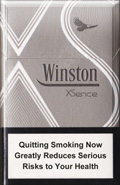 Price:

EUR

20.98

Winston Compact Impulse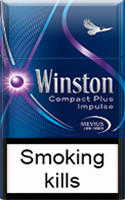 Price:

EUR

56.42

Winston Cigarettes satisfy any capricious smoker
Winston cigarettes are not a usual brand but a personification of great taste, elegant design and high quality tobacco.
Winston cigarettes are a brand of cigarettes owned by the second largest producer of tobacco products - R.J. Reynolds, which got its name from the city of Winston-Salem (North Carolina, USA), where the company's head office is located. Factory set a goal directly - to make its products universally famous.
And thanks to the taste of Winston cigarettes it succeeded.
The name "Winston" is derived from the Saxon / Norse word "wynn", meaning "good" or "beautiful" and "stonn" - «a city" or "place". Since its appearance in 1954, Winston factory launched an advertising campaign, in which the emphasis was placed on the taste differences of Winston cigarettes. Behind all this was the idea: to combine soft and resinous notes in order to satisfy any capricious smoker.
The tobacco blend is original and unique. In other words, regardless of your location, social environment, gender, ethnicity, you and any other smoker in another corner of the globe smoke a unique combination.
The level of standardization set by Winston is almost unreachable.
The main reasons for such a resounding success are a unique style, a variety of flavors and great range.
Aromatizers are not used in Winston cigarettes. It's all about tobacco and its processing when it gets to the factory for the production of Winston cigarettes. It is produced without any cherry scents, notes of strawberry or asphyxiating seasonal flavors. Those who smoke Winston cigarettes understand that they smoke tobacco, good quality and nothing else.
This brand has a wide range of cigarettes for almost every taste. Winston Lights and Winston Super Lights, Lights Menthol, Winston Classic - these are just a few samples of the products.
Some species differ by various parameters, such as nicotine or tar content. For the convenience of customers, the manufacturer tried to diversify the color design of cigarette packages.
Winston Cigarettes do offer a wide variety of tastes and quality.
Choosing these cigarettes, you choose quality, which was evaluated by the enormous number of smokers.
Winston Cigarettes are highly appreciated by men as well as by women. There are Brigitte Bordeaux, Carolina (Princess of Monaco), Hugh Grant and Monica Bellucci among the celebrities and fans of Winston cigarettes. Having purchased Winston cigarettes in our store, you get a great product at the lowest prices. Take the best of Winston cigarettes in our shop and join the lovers of excellent tobacco!