CIGARETTE TYPE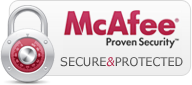 Brand Rothmans Cigarettes
Rothmans Demi Blue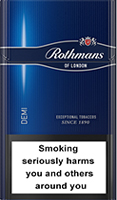 Price:

EUR

60.48
3 cartons minimum
Rothmans Cigarettes – Great Preference of New Zealand
Rothmans cigarettes are a famous brand of cigarettes with a rich, long history. This brand is known around the world. For the first time these cigarettes appeared in 1952. In the market, Rothmans cigarettes are presented in two versions - King Size and Special Mild. Rothmans Cigarettes are made from the highest tobacco sorts, in compliance with international quality standards.
The brand Rothmans International was launched in 1972 under the leadership of Dr. Anthony Rupert, the head of Rembrandt Group. His company is one of the major companies involved into tobacco production.
In 1995, the company Richemont Group acquired all the shares in circulation, becoming its sole owner.
Despite the Rothmans UK Holdings Limited has only 2% of the world market of tobacco, it is listed among the top four tobacco manufacturing companies.
Despite high taxes, serious health problems caused by tobacco use, as well as the strict ban on the advertising of its products, the profit from brand Rothmans in the early 90s. It continued to grow thanks to the export products abroad, especially in Asia and Eastern Europe.
This brand is highly consumed in New Zealand.
Tobacco has been an integral part of New Zealand's history for a long time. Its production and manufacturing have their roots in early years of the 20th century.
New Zealand Tobacco Company was founded in 1913 in the Hawkes Bay region of the North Island. It was renamed to the National Tobacco Company in 1922.
Company W.D & H.O.Wills (NZ) Ltd. started producing tobacco in New Zealand in 1919 in the factory in Peton district, Wellington.
In 1956, the Rothmans Company located in Pall Mall, London, announced its intention to produce cigarettes in New Zealand. In 1957, it was merged by the National Tobacco Company. Prior to this event, the brand Rothmans was imported into the country.
In 50es, both manufacturers constantly fought for the tobacco crop that grew in New Zealand, particularly the one that grew in Motueka region at the top of the South Island.
It lasted till 1980 when the deregulation of the state tobacco policy occurred after planters faced a reduction of orders from tobacco producers and lack of the governmental support. Tobacco cultivation for commercial purposes was on the trail till the mid-90es. Since decades, tobacco companies are proud to support and sponsor the population, spors and cultural events in New Zealand. It was the best promotion of the Rothmans brand.